Join CRC Watershed for the 24th Annual CRC Streams Cleanup on March 26, 2022
Annual Event Features Hundreds of Volunteers, Removes Tons of Debris from Local Streams
The Chester Ridley Crum Watersheds Association is seeking enthusiastic volunteers for its 24th Annual CRC Streams Cleanup on March 26, 2022, from 9:00 to 11:30 am at more than 30 sites throughout local watersheds in Delaware and Chester counties.  A picnic will follow at the Rita Reves Park in Newtown Square from 11:30 am to 1 pm. Find a cleanup site near you by checking the map at www.crcwatersheds.org/what-we-do/streams-cleanup/  Volunteers can register for the event via a form on the same website page.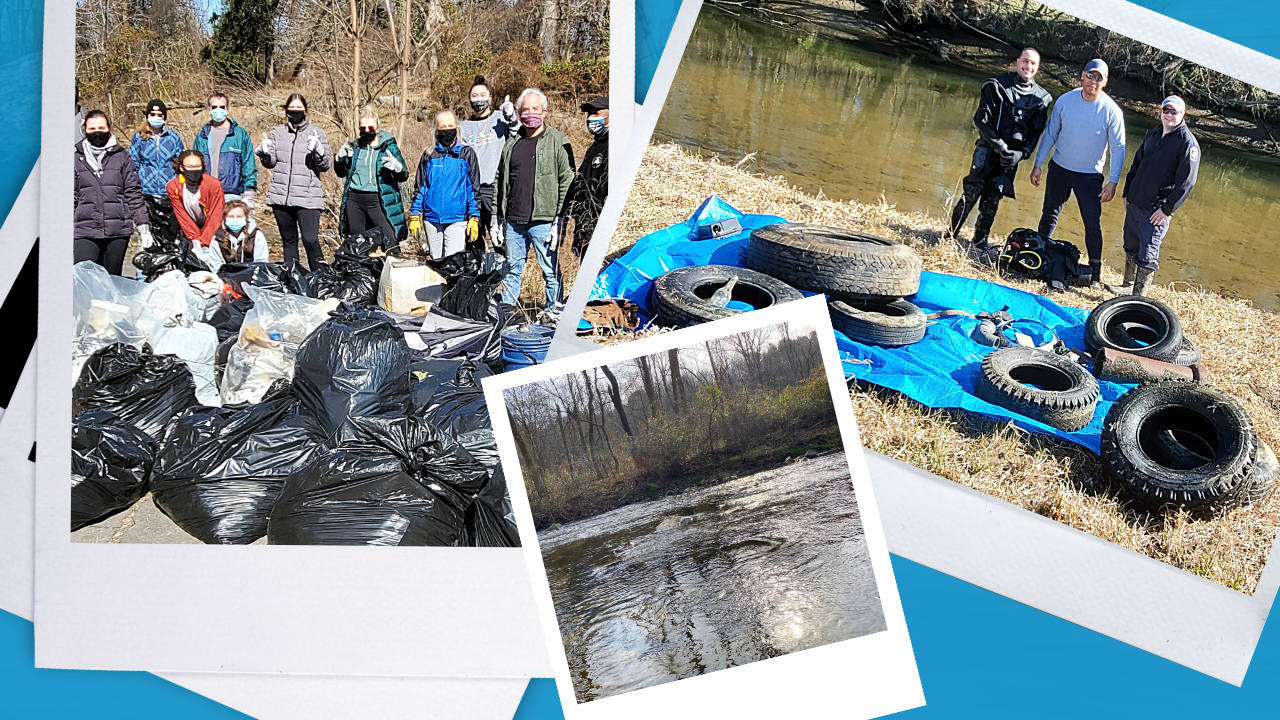 The annual cleanup includes hundreds of volunteers, fanning out to multiple sites and removing tons of trash and debris from local streams and creeks. Last year, more than 12 tons of trash were removed.  Under the supervision of CRC Site Coordinators, volunteers wade through streams, help tow large items out of the water, and pick up debris along streambeds. Streams Cleanup volunteers represent individuals, organizations, and clubs and all age groups, from children to senior citizens.  (Children under the age of 18 are encouraged to participate, but must be accompanied by a parent or guardian.) Many volunteers return year after year for the fun, camaraderie, and opportunity to improve their communities.  This year, CRC is hoping to have its biggest group of volunteers yet.
Please go to www.crcwatersheds.org to register for this fun event and make a difference in our local watersheds!
Since 1970, the CRC mission has been to support, encourage and promote the enjoyment, restoration, conservation, protection and prudent management of the natural resources of the Chester, Ridley and Crum Creek Watersheds.  In addition to the Streams Cleanup, CRC's initiatives include long term tree reforestation, streambank protection programs, invasive plant removal, maintenance and education and outreach programs.
For additional information, please contact:
Susan Ethridge
Development and Events Coordinator
Chester Ridley Crum Watersheds Association
415/583-8943 cell, [email protected]